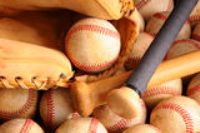 I always enjoy attending the Minnesota Evaluation Studies Institute's Spring Training and this year I invite my museum colleagues to join me.
MESI's annual training offers me the opportunity to not only learn new skills but also brush up on ones already in my equipment bag. It's also a chance to hear from leaders in the field in a more "up close and personal" way. And finally, I appreciate being able to talk with and listen to other people who share my passion for evaluation. Are you interested in attending MESI this year?
Here are the details:
This year's training will be held March 12-14 at the University of Minnesota's Continuing Education Conference Center in St. Paul. Registration is now open.
MESI Spring Training is for program directors and staff of nonprofit and for-profit organizations, professional evaluators, students, and others interested in conducting or using evaluations. MESI provides a unique opportunity to learn and reflect on contemporary issues in evaluation with national experts and practitioners in a small setting. The conference, now in its nineteenth year, attracts about 300 participants.
MESI is an interdisciplinary training institute that seeks to partner with community organizations and university programs whose missions align with MESI's goals and a demonstrated need for high quality, low cost evaluation services.
I hope to see you at MESI's Spring Training in March!
Sheila Brommel is Evaluation Coordinator for the Minnesota Historical Society.