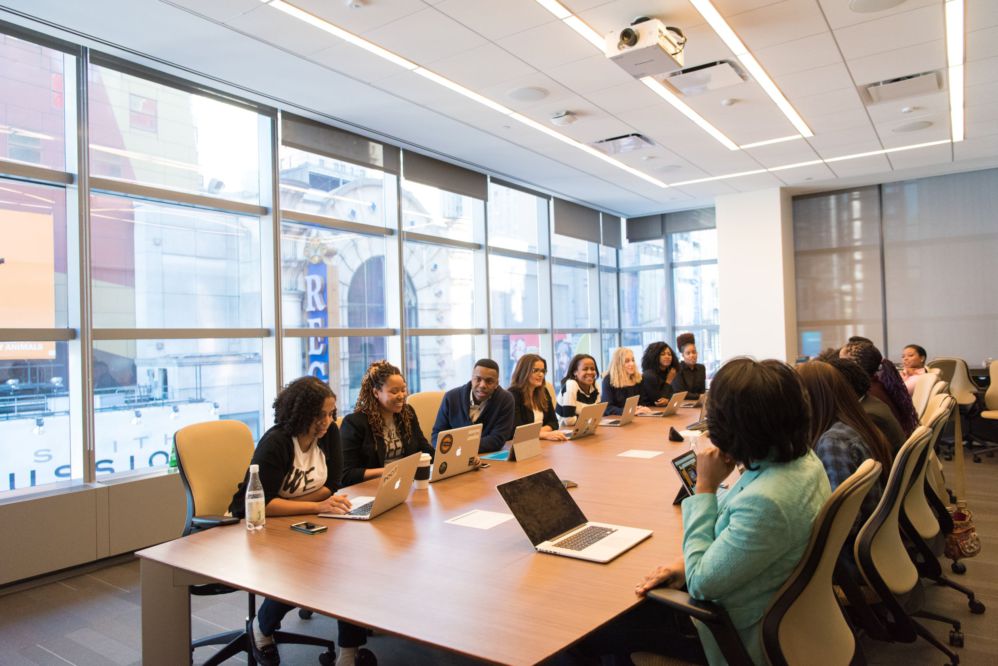 By Bethany L. Hawkins, AASLH Chief of Operations
Do you have an idea for a session for AASLH's 2022 Annual Meeting or Online Conference, but are not sure how to get started? This is the last of three blog posts that will help you put together a strong session proposal for the 2022 Program Committee to review. 
Choosing Speakers: Selecting the right speakers for your session is incredibly important. The first people who come to mind may be your co-workers or people in your city or state that you know well. A strong session, however, includes a diverse group of speakers who can bring their different experiences to your audience.  
What does the Program Committee look for when it comes to a diverse panel of speakers? How do they define "diverse"?  
Race and sex:

Are there people of color on your panel? Are the people on the panel all the same gender? If so, think of who is missing and who needs to be included in the conversation.

 

Age/experience:

Does your panel include emerging professionals or colleagues who have been in the field over twenty years? Or does it include only people at the same stage of their career? What is a perspective a colleague at a different place in their career could add?

 

Institution (size, mission, etc.):

 The Program Committee views session proposals with only speakers from one institution as lacking. Unless there is a compelling reason, include organizations who are different from yours but doing similar work.

 

"Nothing about us without us."

Are you discussing a program or initiative with an audience from a marginalized group? Include someone from that group on your session. If your panel is all white and you are talking about interpreting slavery, you need to add the voice of an African American colleague or community member to your session. 

 

End users:

If you are talking about a program, include the perspective of the end user. This can be done through evaluation data, but it is more compelling to include the voice of the person using the resource or participating in the program. If they cannot travel to Buffalo, consider a short (five minutes or less) video message.

Limit the number of speakers:

Try to keep your session to no more than three speakers plus a moderator (if needed). You should be sure there is plenty of time for each speaker to contribute equally to the session and leave space for audience discussion or Q&A.

 
Speakers for Buffalo: Any speakers you submit for the onsite conference in Buffalo must be able to attend in person. In 2021, we made an exception to this rule due to COVID; however, that will not be the case for 2022. You can change speakers if necessary, prior to the conference. 
But I Don't Know Anyone? Do you have an idea for a good session, but do not know how to address the issues discussed above about choosing diverse speakers? Here are some suggestions on how to expand your network to find new collaborators. There are history people around the country doing amazing work and can contribute a lot to your session. 
Social media: AASLH has a presence on Facebook, Twitter, and LinkedIn. Post to our pages or use @AASLH or #AASLH2022 to share your idea with our networks.

 

AASLH communities: There are many AASLH Affinity Communities that have message boards that you can access for free. Sign up and post your request for speakers and find a new network here:

aaslh.org/communities

AASLH award winners: We publish information about our

award winners

 on our website. Look through the winners for the past couple of years to see who is doing similar work. If you can't find contact information for them, email 

[email protected]

.

 

Other organizations: Follow other history and museum organizations on social media and post your idea and request for speakers with them. Here are just a few you might try:

 

Association of African American Museums

 

Oral History Association

Association of Tribal Libraries, Archives, and Museums

National Council on Public History

Museum-L

 

American Alliance of Museum Communities

Regional Museum Associations