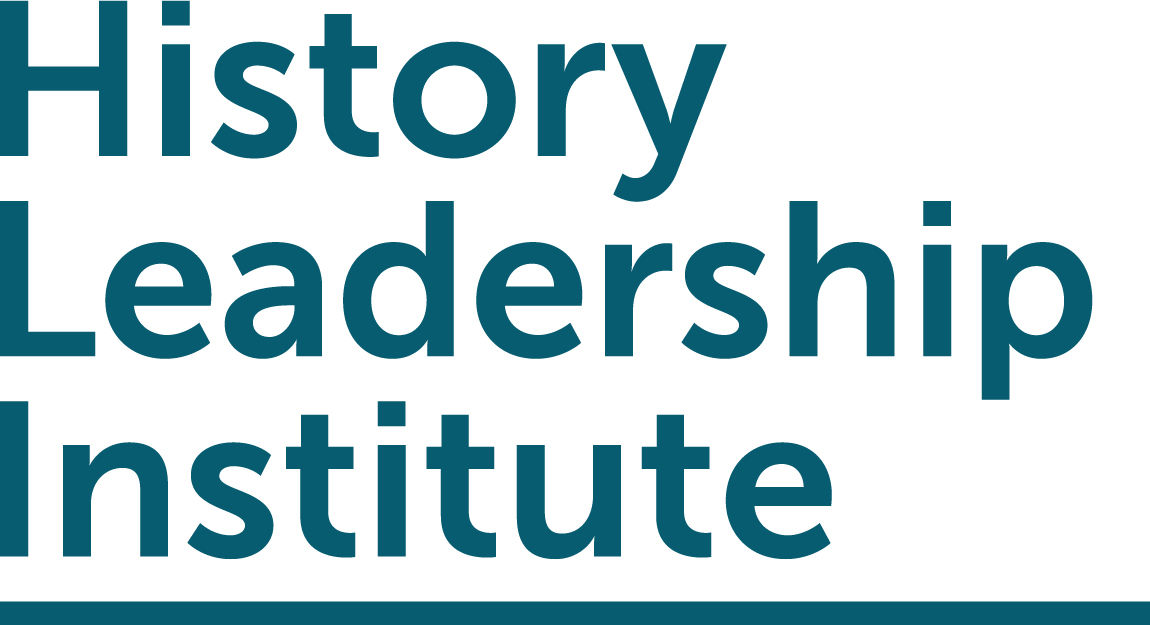 The AASLH History Leadership Institute is the nation's oldest and most prestigious leadership program for professionals in the history museum field. Each year, the Institute hosts a Seminar which enhances the skills of leaders and prepares them to address important issues facing the history field. Participants are selected by application.
Please join us in congratulating this year's cohort:
Dina Bennett, American Jazz Museum, Kansas City, MO (Diversity Scholarship recipient)
Steve Boyd-Smith, I Tell Stories, St. Paul, MN
Robert Brock, Connecticut Landmarks, Hartford, CT
Liz Covart, Omohundro Institute of Early American History and Culture, Williamsburg, VA
George Garner, Indiana University South Bend Civil Rights Heritage Center, South Bend, IN (Denny O'Toole Scholarship recipient)
Daniel Gonzales, Indiana Historical Society, Indianapolis, IN
Lindsey Hillgartner, History Nebraska, Lincoln, NE
Elizabeth Hobson, Idaho State Museum, Boise, ID
Meghan Gelardi Holmes, Gibson House Museum, Boston, MA (Denny O'Toole Scholarship recipient)
Emily Johnson, Utah Division of Arts & Museums, Salt Lake City, UT
Michele Longo, Office of Historic Alexandria, Alexandria, VA
Michelle Nash, Elkhart County Historical Museum, Bristol, IN
Andrea Rapacz, Connecticut Historical Society, Hartford, CT
Erin Simon, National Blues Museum, St. Louis, MO
Damion Thomas, Smithsonian National Museum of African American History and Culture, Washington, DC
Sadie Troy, George Washington's Mount Vernon, Mt. Vernon, VA
Kelsey VanVoorst, Conner Prairie, Fishers, IN
Gwen Whiting, Washington State Historical Society, Tacoma, WA
Beginning at the end of May, these individuals will participate in a four-week seminar that includes workshops, discussions, activities, and field studies facilitated by nationally-recognized experts. Participants will create strategies to address some of the most pressing challenges confronting history institutions today. The first two weeks of the program will be online and the following two weeks will be held in person in Indianapolis. The in-person part of the program will allow participants to visit local history institutions during peak operating season. Watch for more news about the Seminar in the future, including information about the issues that will be explored and possible solutions the cohort has identified.
The History Leadership Institute offers a suite of professional development programming for mid- and advanced-career professionals in the history community, including the annual Seminar, online courses, and other in-person programs. The Seminar has been held since 1959 and is directed by Max A. van Balgooy, a professor in the museum studies program at George Washington University and a museum consultant.
Two scholarships are available. The Denny O'Toole Scholarship facilitates the participation of a promising leader who works at an institution that cannot otherwise fund their participation in the program. The Diversity Scholarship is awarded to at least one applicant who represents a background or perspective that is underrepresented in the history field.
The History Leadership Institute is guided and supported by some of the field's leading history organizations:
Conner Prairie Museum
History Nebraska
Indiana Historical Society
Missouri Historical Society
Minnesota Historical Society
National Association for Interpretation
For more information, visit aaslh.org/professional-development/history-leadership.